About C.R. Kothari Memorial Charitable Trust
Enriching lives through the light of knowledge.
C.R. Kothari Memorial Charitable Trust was established in the year 2008 in the fond memory of late Dr. C.R. Kothari who was a renowned professor, academician and great visionary.
CRKMC Trust is dedicated to the upliftment of economically weaker & underprivileged sections of our society, with main focus on facilitating the education of students from this social stratum. We provide guidance and financial support to deserving but deprived students with a dream to study and grow professionally.
CRKMC Trust envisions a society with equal opportunities for all children. Besides this, CRKMC Trust also takes other initiatives like mentoring & counseling of beneficiaries, distribution of old clothes, toys, stationery items etc., facilitating education loans from banks & applying for government scholarship plans and other schemes meant for students and their families.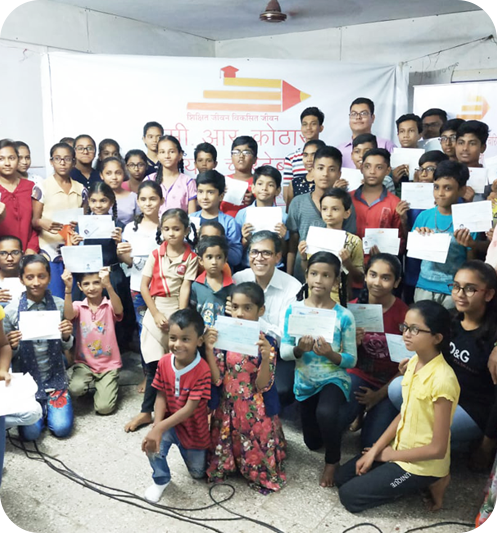 10,000+
Beneficiaries Benefited
PROUD BENEFICIARIES
The Real-Time Success Stories Of Our Beneficiaries
This section, here, is dedicated to some of the most inspiring and motivating beneficiary stories that have shaped our lives, and we wish and hope that they have a similar impact on our cherished readers/ associates.
All Right Reserved &copy C.R. Kothari Memorial Charitable Trust 2021-2022 | Design By Andmuchmore